isabella awning wheel arch cover for bailey alutech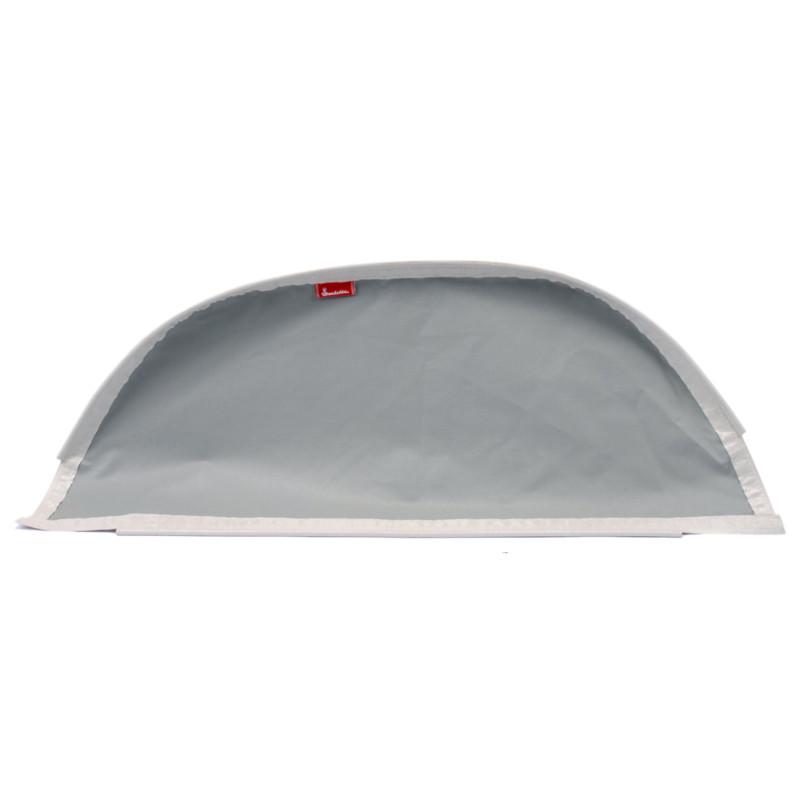 Description
Isabella wheel arch cover suitable for Bailey Alutech models either single or double axle models and for either the pre 2015 design with angled corners (2012 to 2014 and Pursuit 2015 and 2016) or the post 2015 design.
Please note: that from 2015 Bailey have altered the shape of the wheel arch spat to a more curved profile on their caravans and therefore Isabella have updated their wheel arch covers accordingly. 
Bailey have again changed the profile for 2019 Unicorn IV so we recommend the universal wheel arch for these models.

The Isabella wheel arch cover has beading attached which then slides into the channel around the Bailey Alutech wheel arch spat. There is also beading along the bottom straight edge so your draught skirt can be attached by using a figure of 8 plastic channel strip [TC52].
Earn
0
reward points with this purchase
add this product to your wishlist