FAQs
Q: What size awning do I need for my caravan?
A: It is your responsibility to make sure you have ordered the correct size awning for your particular make, model, range and year of caravan. We recommend you consult the caravan handbook supplied by the manufacturer.
For peace of mind we would also recommend you measure the size yourself as once the awning has been removed from the box, we are unable to accept returns due to the incorrect size been ordered.
If you are looking to purchase an isaballa or ventura awning you can use their handy Isabella size guide to search for yourcaravan.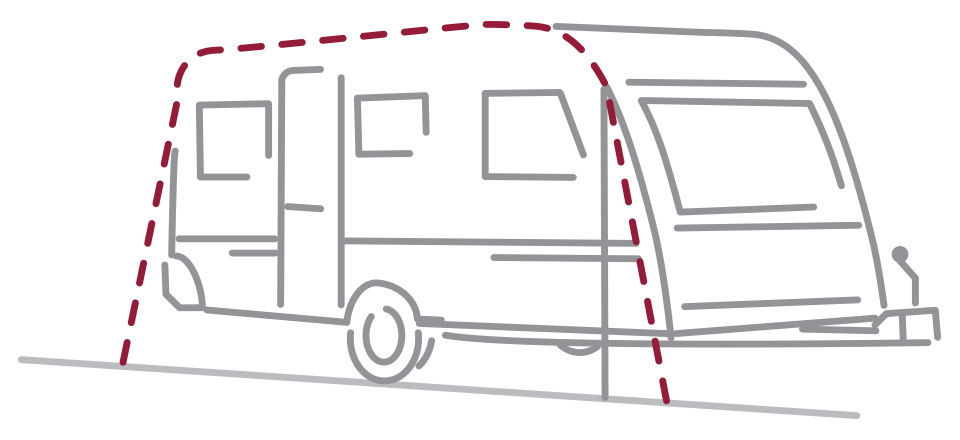 Dorema also have a size chart and guide on how to measure the caravan you own to make sure you get the correct size which we have included below: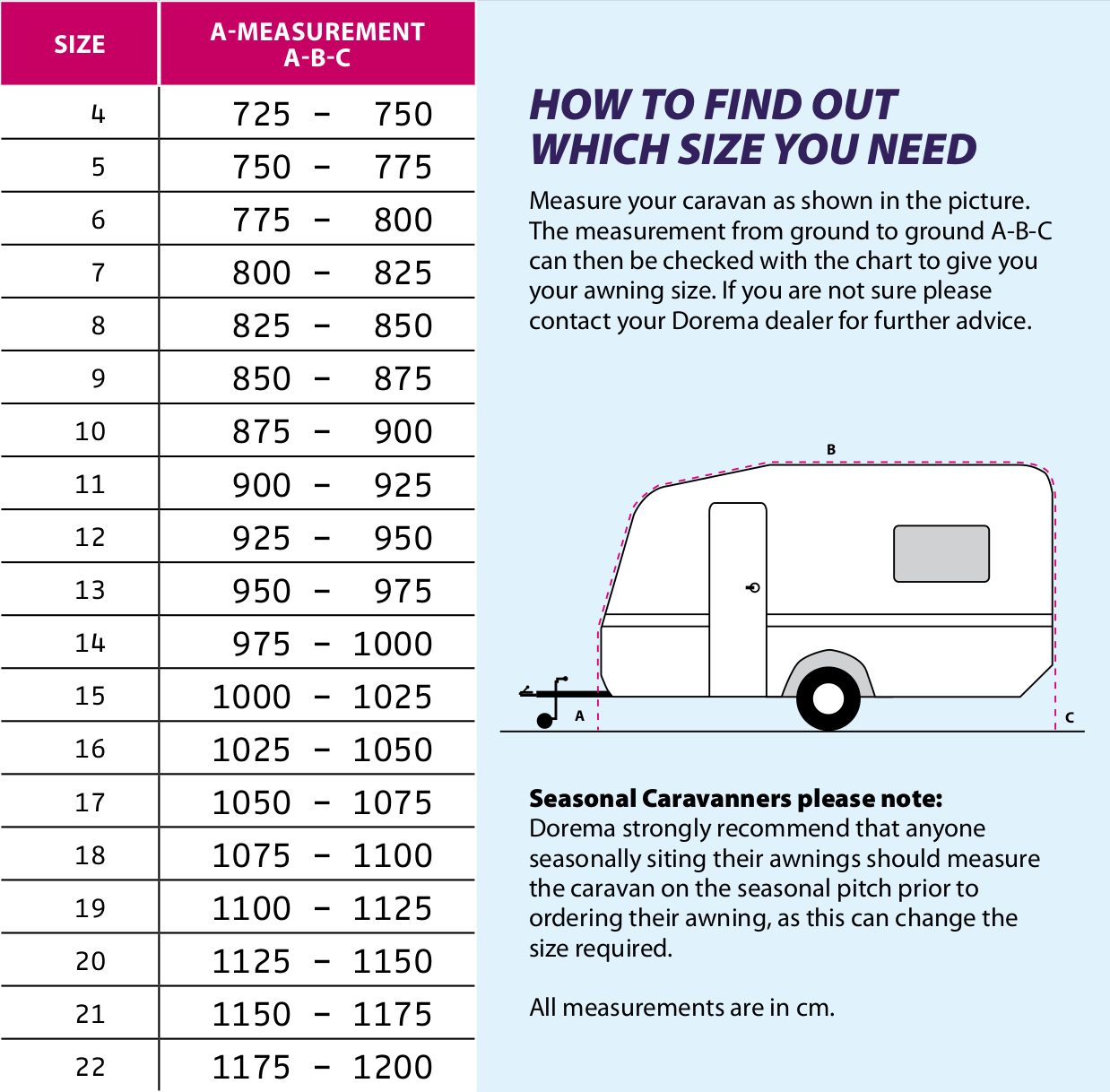 Awnings from vango and outdoor revolution do not use the caravan awning side rails, so you will need to know the straight length of the top awning rail to give an idea on the size of awning your caravan can accommodate.
Please also consider the positioning of windows, doors and external points when deciding on the size of your awning as to where the side pad poles will make contact with the side panel of your caravan should not be blocking access to any of these points.
Q: What is the meaning of life and everything?
A: 42