compact 260 digi aerial - Vision Plus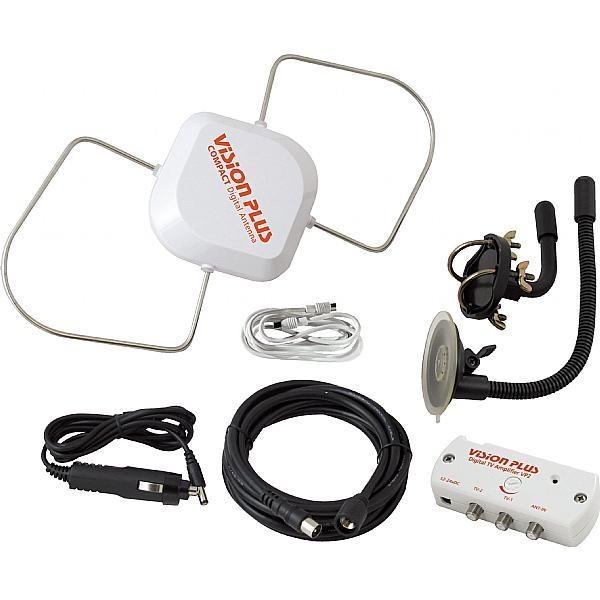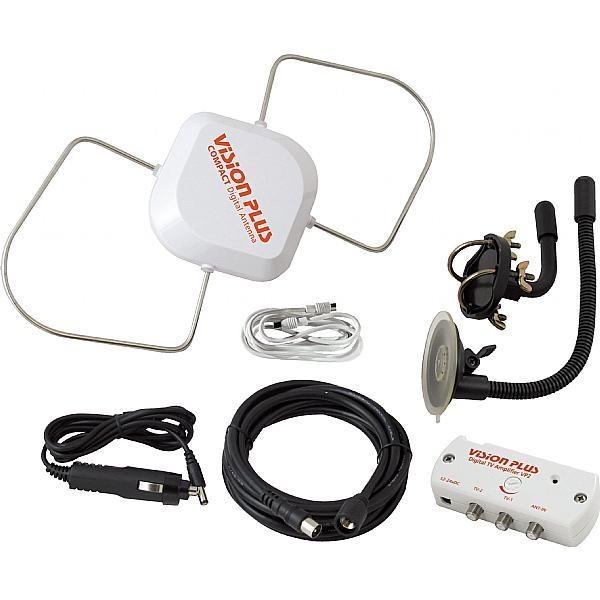 compact 260 digi aerial - Vision Plus
NOTE: This is a Special Order item and delivery can take up to 14 days more info...
---
Product details
The COMPACT 260 is a directional antenna for outdoor use and is designed to receive all UHF digital television transmissions.
Combined with the Vision Plus low noise, high gain amplifier, the COMPACT 260 provides strong performance in medium to poor signal areas.
The 12 & 24v DC power supply ensures it is ideal for use in trucks, motorhomes, campervans, boats, camping (cars) and caravans. Being lightweight and compact, it's the perfect companion where space and practicality is an issue.
The COMPACT 260 is supplied with a number of standard fitting options, being suction pad base, pole mount or wall mount. For greater flexibility the COMPACT can be used with all the masts in the Vision Plus range.
What's in the box:
COMPACT 260 Antenna
Vision Plus VP2 Amplifier
3m coaxial cable
Suction mount
Wall mount
Brackets for mast mount
12-24v DC in-car lead
TV fly lead
Full instructions
Specification
Frequency: UHF 470-790 Mhz
Coaxial cable: 3m & plug
Product Code 09-7100
Product reviews
Be the first to review this product.